Mad Story - An anonymous Publishing Platform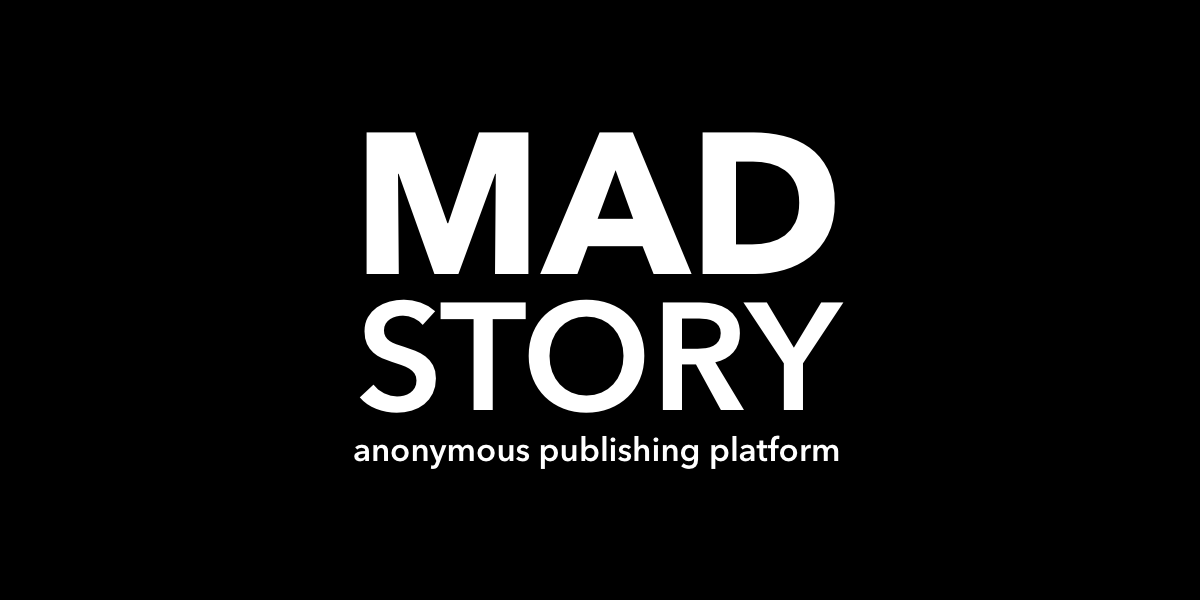 VISIT MADSTORY.COM
DOWNLOAD iOS APP
---
Mad Story - An anonymous publishing platform
Mad Story is a FREE anonymous publishing platform. Created for private people (celebrities, politicians, victims, you, me, anyone) who requires a creative writing outlet and total anonymity. The Mad Story platform is safe to share your thoughts, feelings, stories and more without jeopardizing your safety or security.
The Mad Story iOS application has been running in production since early 2019. Today we launched the web version of the concept. Users can now publish on any platform of their choice, wherever they please.
WHY?
Well, let's say you're angry about something.
Or you're a victim of sexual assult.
Or you've commited a crime.
Or you're feeling threatened.
Or you're a witness to something traumatic.
Or you just want to vent, but you don't want anyone to see it. Paper diaries are historically not trustworthy.
Or you want to write something that you do want people to read, you just don't want them to know that you wrote it?
Where can you write something like that online and feel confident it can't be traced to you?
MAD STORY IS THE SPOT!
MAD STORY FEATURES
Publish on iOS Mobile, Tablets, Web, etc
Private. Secure. Anonymous.
Real-Time Publishing
Dark Mode
Get Published In Our Book!
Plus more to come!
MAD STORY BOOK
In a few months, we will be releasing an official Mad Story book from a selected (opted-in) group of users's stories. The stories are outrageous. The authors are anonymous. The book will be self-published on Amazon. Stay tuned.
BOOK PREVIEW
DOWNLOAD IOS APP (FREE)